AXIS Architecture completes the remodeling of Julian Camarillo Office Building 4b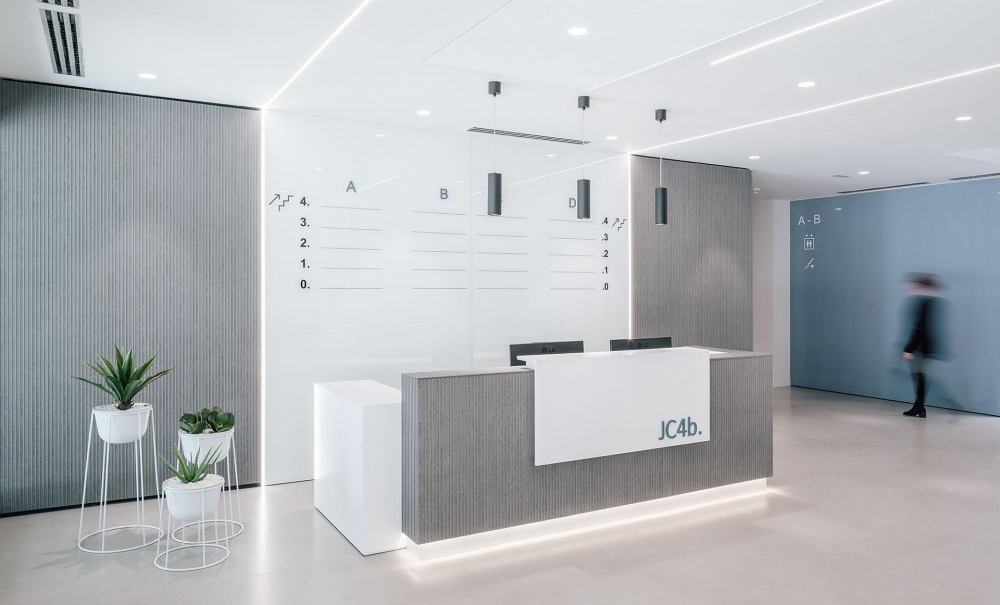 AXIS Architecture completes the remodeling of Julian Camarillo Office Building 4b
AXIS Arquitectura has successfully completed the comprehensive refurbishment of the interior common areas of the Julián Camarillo 4b office building in Madrid. After receiving the commission from the proprietors of the building, the work carried out encompassed both a new design, the drafting of the project as well as its turnkey execution.
The total duration of the work took 6 months, having optimized the schedule to take into account the high occupation - close to 85% - of a building of 11,000m² distributed over 5 floors.
The remodeling has been based on a substantial improvement of the functionality and the representation of the building, achieving a continuity in the treatment of the interior spaces through the use of the same architectural semantic throughout all the common areas.
It is worth mentioning the combination of elements with different finishes, such as fiber-cement fluted panels or lacquered glass, which create a set of textures and reflections that combine to create a series of distinctive spaces.