AXIS Arquitectura completes the "turnkey" refurbishment of the amenities area of the LaSierra Madrid business area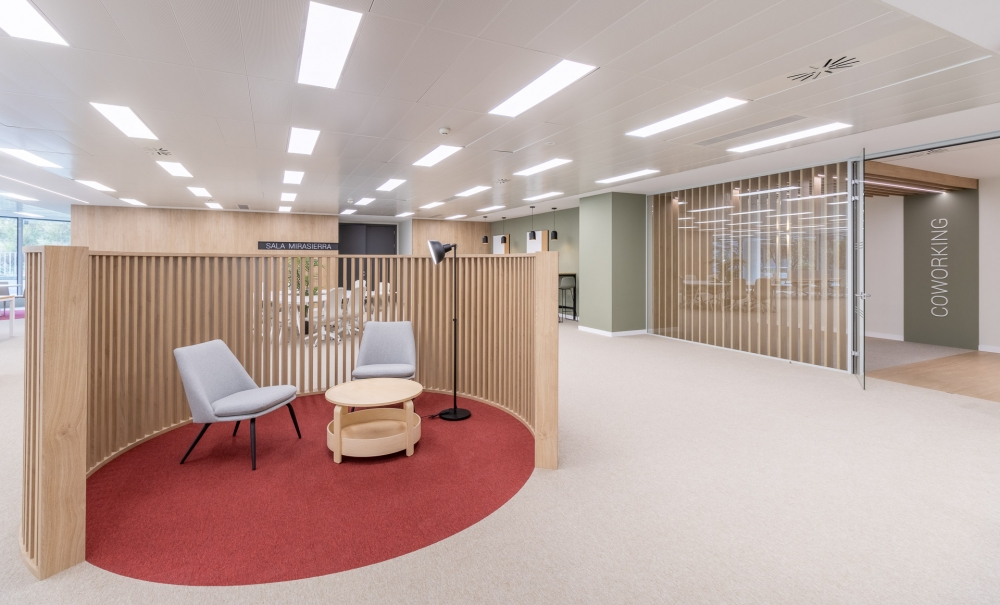 AXIS Arquitectura completes the "turnkey" refurbishment of the amenities area of the LaSierra Madrid business area
AXIS Arquitectura completes the "turnkey" refurbishment of the "Amenities" area of the LaSierra Madrid Business Area business complex. The project was commissioned by FREO Group S.A.
The scope of the project consists in the refurbishment of a former car dealership into a modern amenities area, adding value to the rest of the complex and completing the existing facilities for its users. The refurbished space houses a co-working area, a co-kitchen area, an auditorium with a training room, a gym with changing rooms, a multi-purpose room and storage areas.
Axis Arquitectura has opted in its design for the concept of "space" as an added value, together with the use of natural light thanks to its continuous curtain wall façade. As an incentive, it has been decided to give warmth to the different areas by combining different materials in finishes and flooring, using wood, colours in warm tones and choosing cosy and functional furniture.