AXIS Arquitectura has completed the reform of the NODO office building in Madrid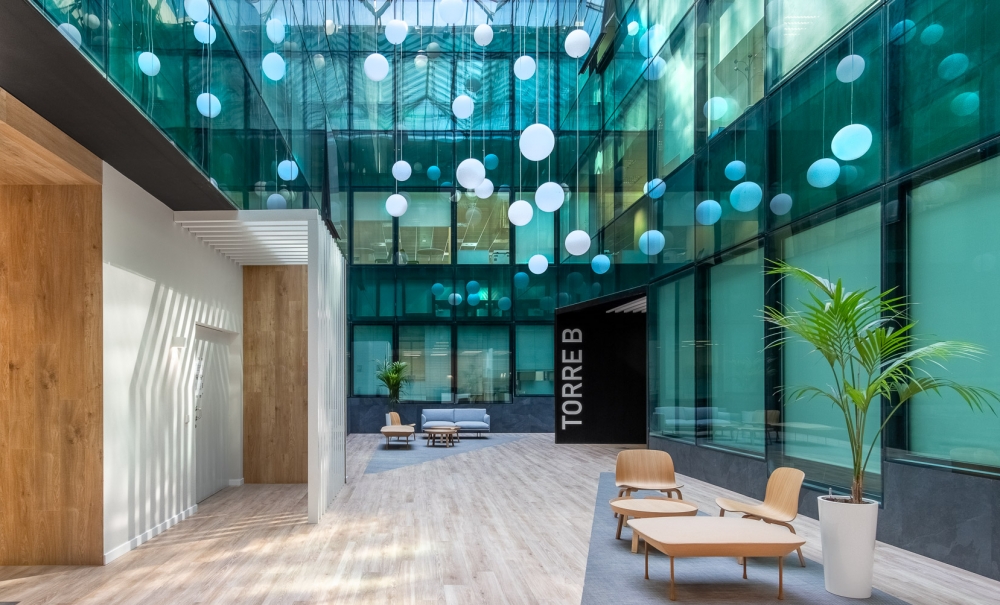 AXIS Arquitectura has completed the reform of the NODO office building in Madrid
AXIS Arquitectura has completed the comprehensive reform of the common areas of the NODO office building in Madrid.
IBA Capital Partners has entrusted AXIS Arquitectura with the design and execution of the interior of this emblematic 29,000 m² building located in the vicinity of Barajas.
The 9-month-long interior renovation stands out in terms of functionality due to the connection of the two existing vertical cores on the access floor, allowing an improvement in interior circulation. It has also improved its usability by creating numerous living spaces in common areas. As for aesthetics, warmth is provided to the space through the use of natural materials, the mixture of textures and colors.
The central atrium takes on relevance and becomes the main element of the building.
The total remodeling of the building will conclude in a second phase with the transformation of the facade, where AXIS intervenes in the design and construction management