Axis Property joins the commercialization of the logistics projects of Delin Property in Alcalá de Henares and Illescas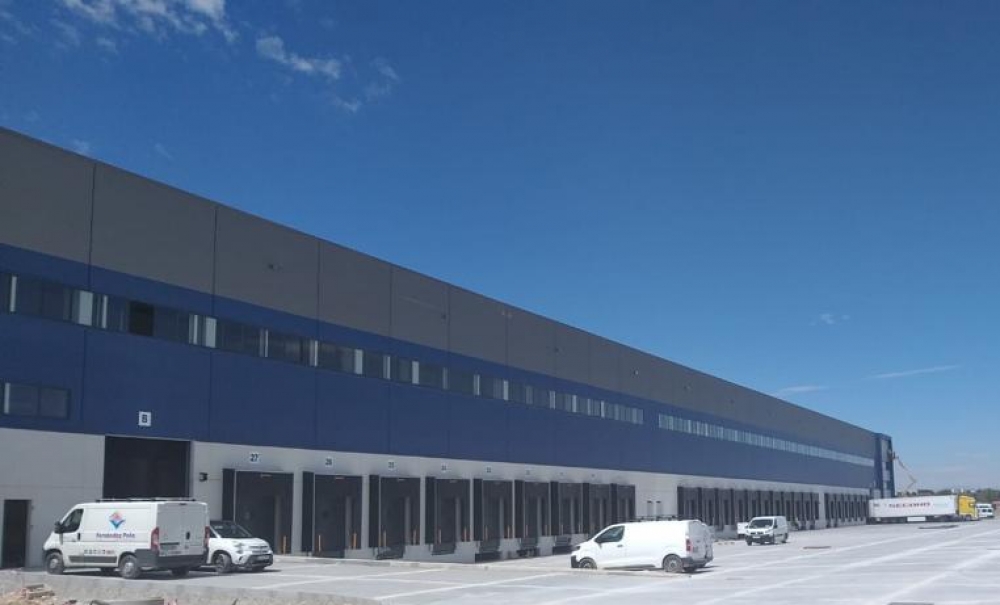 Axis Property joins the commercialization of the logistics projects of Delin Property in Alcalá de Henares and Illescas
The real estate consultancy AXIS PROPERTY sells, in co-exclusive with Estrada & Partners, the two logistics projects of DELIN Property in Spain of almost 100,000 m²
AXIS Property has been appointed by the multinational DELIN PROPERTY to commercialize, in co-exclusive with Estrada & Partners, its first projects developed in Spain and consolidate its portfolio in our country.
AXIS Property will market, co-exclusively with Estrada & Partners, the second phase of the promotion of the EAST MADRID PARK project, in Alcalá de Henares. This almost 32,000 m² Class A logistics platform has a design that will offer the possibility of dividing it into three independent units, from 8,000 m² to 32,000 m², which can be rented individually.
Likewise, AXIS Property and Estrada & Partners commercialize DELIN LOGISTICS PARK SOUTH MADRID in the municipality of Illescas, Toledo. This ambitious project includes the construction of 66,000m² in different phases. This bet represents a new step in the expansion of DELIN PROPERTY in Spain.
With the best and most modern construction qualities, DELIN Property makes spaces of the highest quality standards and optimal use available to companies. It provides its logistics platforms with fenced yards, automatic gates, areas for cars and trucks to circulate separately, and independent parking spaces for each unit, characteristics that are adapted to the specific needs of potential users.
Proof of this has been the conclusion of two separate leasing contracts with companies such as Conforama and Arvato, in the first phase of this project in Alcalá de Henares.
AXIS Property is a real estate consultancy specialized in the tertiary, industrial and logistics market that, in addition, is committed to promoting new projects and web developments to respond to the current needs offered by new technologies and demanded by the market.
DELIN Property is a leading real estate company specialized in European logistics. Property owners and managers located in the UK, Benelux and Spain. Continuously growing its portfolio through the acquisition and development of first-class warehouses and urban distribution centers. They bet on the future of logistics and electronic commerce that will drive a growing demand for logistics space.